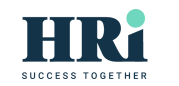 The Challenge:
In the competitive landscape of human resources, how do you ensure HRi, a beacon of accreditation and industry standards, remains at the forefront of digital innovation? The task was twofold: not only to host and maintain their existing website but to infuse it with features that amplify its value. The Development Studio was poised to take on this challenge with a blend of technical expertise and user-centric design.
The Persona:
Meet Alex, an HR professional committed to continuous learning and showcasing his credentials. He's constantly networking, and his digital footprint is as crucial as his real-world interactions. What Alex seeks is a platform that not only validates his accreditation but also lets him flaunt it with pride. Our goal? To offer Alex and HR professionals like him a "Dynamic, Credible, and Shareable Digital Badge Experience."
The Evolution:
The revamped HRi website is more than just a digital certificate repository—it's a hub of recognition. While maintaining the integrity of the existing site, we introduced innovative features, the crown jewel being the 'Membership Badges'.
These aren't just digital badges; they're symbols of expertise and dedication. Users, like Alex, can now effortlessly share their HRi accreditation across platforms like LinkedIn, enhancing their professional credibility. And with the versatile WordPress CMS at its core, HRi can not only update content seamlessly but also craft landing pages on-the-fly and monetize resources through their integrated online shop.
The Development Studio's 'Return on Investment':
Our approach transcends mere feature addition; it's about enriching user experience. The new badge feature ensures that HR professionals don't just earn their accreditation; they can proudly display and share it.
Ready to Enhance Your Digital Experience?
Our digital solutions cater to diverse needs. Whether you're an industry association, a retail giant, or a budding startup, we're here to supercharge your online presence. Let's collaborate and craft experiences that resonate!