Immersion Studio
The place where tech magic turns your 'wow' ideas into unforgettable experiences.
So you want to bring your idea to life?
Congratulations you creative genius, you have found the mad scientists willing to do it.
Welcome to the Immersion Studios, the underground lair where we Frankenstein your brainchild into existence.

We've dabbled in the dark arts of Al, AR, VR, our experiments have spawned awards - and we're hungry for more.
Or do you want to steal borrow some of ours?
Thirsty for a trove of astonishing, plug-and-play ideas? Search no more.
Scroll though some of our plug'n'play ideas designed for brand activation and experiential retail. Our captivating collection of pre-made innovations eagerly anticipates your brand and a touch of your own special creative genius.

(Ask nicely, and we might even slap a bow on it!).

Take a look below...
Boost your social cred with content that's as on fire as your brand activation or event idea, that'll have your potential customers double-tapping like there's no tomorrow.
AI Photobooth:

Experiential Retail meets AI
Brace yourself, for we have harnessed the forbidden powers of AI to create the ultimate photo experience for your next brand activation or event. Morph your audience into their favourite heroes or brand mascots. Witness bespoke social content, brimming with the brand's essence. Go viral with this magical makeover and trigger a wildfire of hashtag hysteria.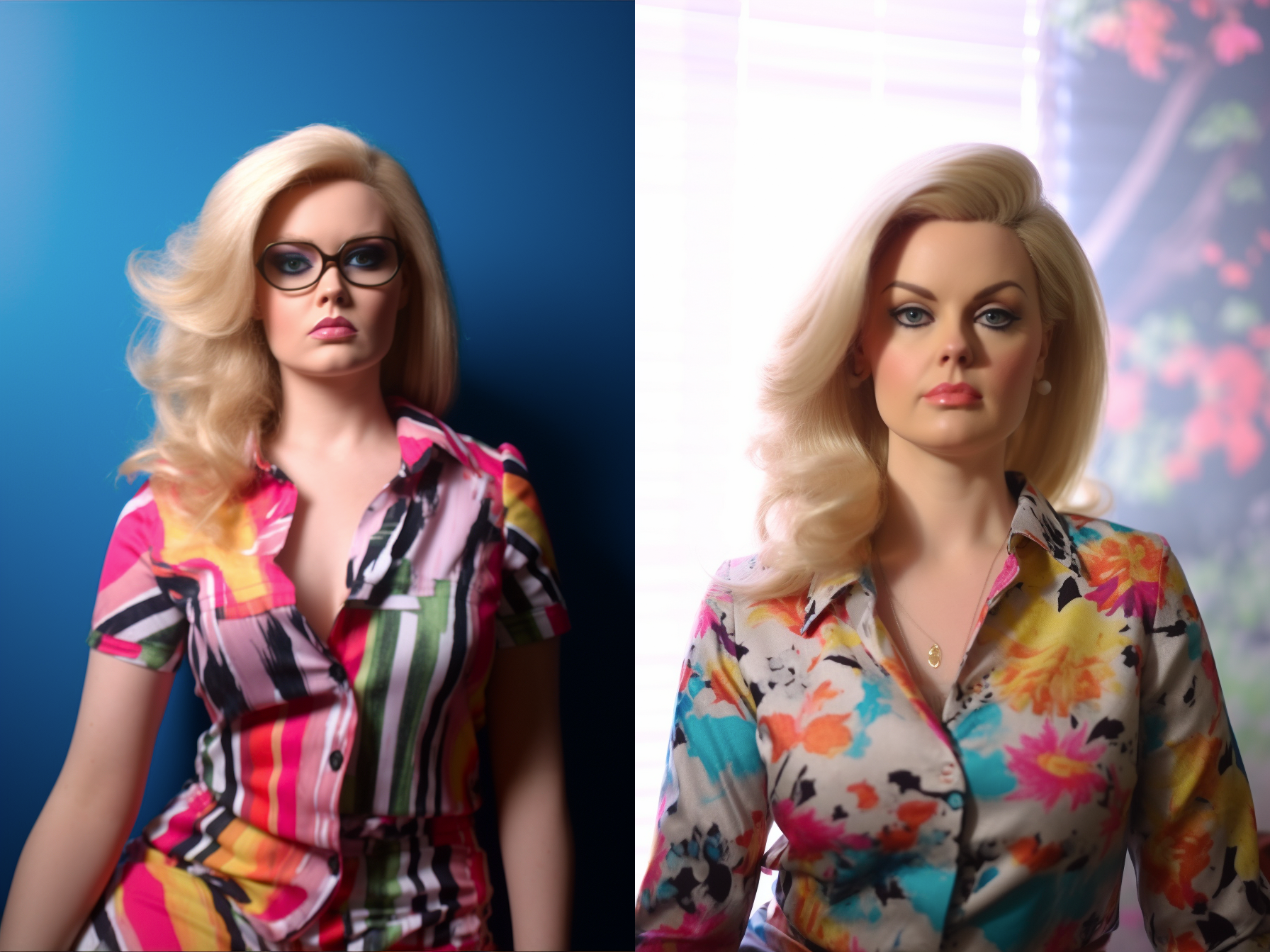 Reel Memories:

Brand Activation in Reel Time.
Craft multiple experiences in one space, perfect for social sharing as Instagram Reels or TikTok videos. Each zone offers a different vibe, and we'll record it all, adding popular filters for each section and a handy QR code for download. It's a brand activation that leaves a lasting impression.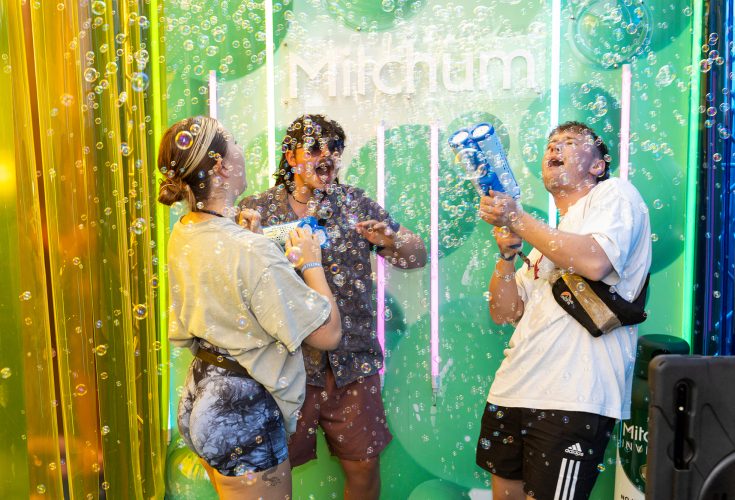 Cyclone 360+:

Activate in a Whirlwind
Welcome guests into the thrilling whirlwind of the Cyclone, where catching a storm of balls turns into a mesmerising, unforgettable game. Tailor it's look with a theme that shouts your brand and add a snazzy 360 camera for viral fame on social media. Want more attention? Pop on an animated top hat to make sure your brand steals the show in every crowd.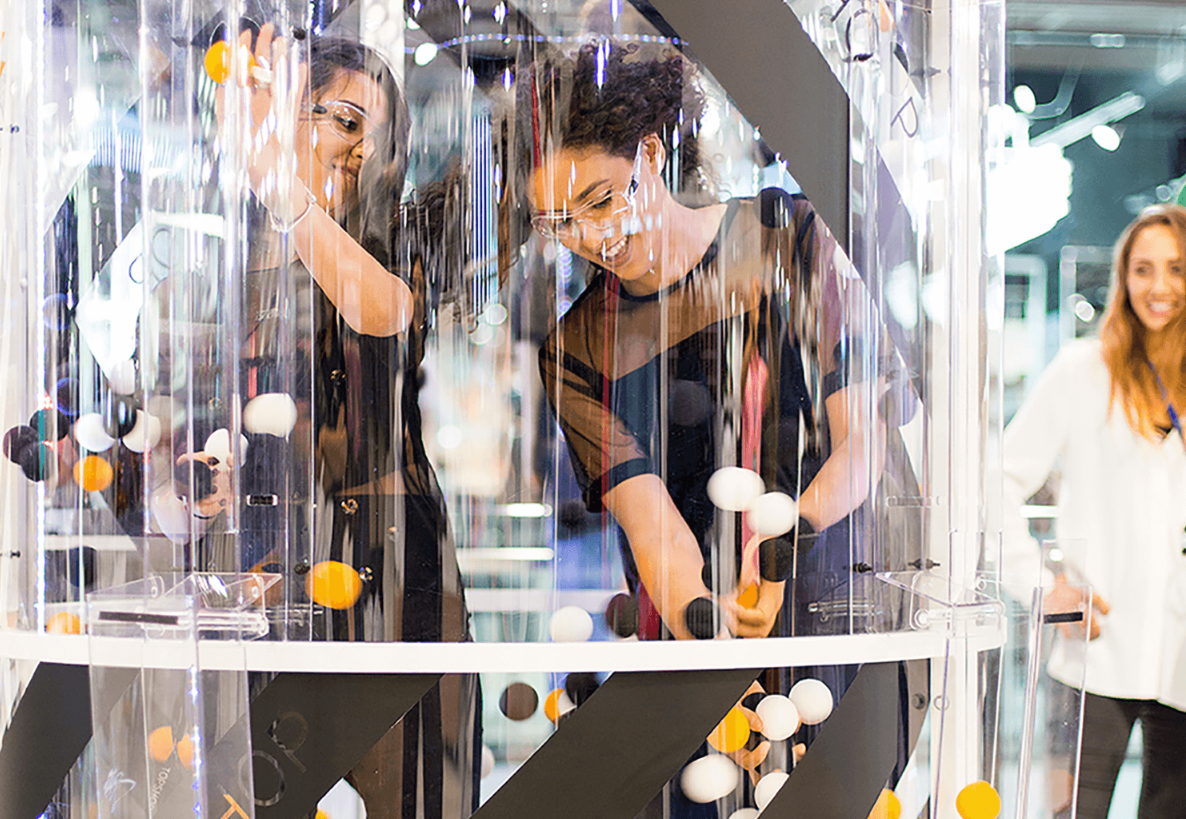 Looking to spice up your brand activation? Dive into our fun, simple interactive games that are more addictive than your grandma's secret cookie recipe.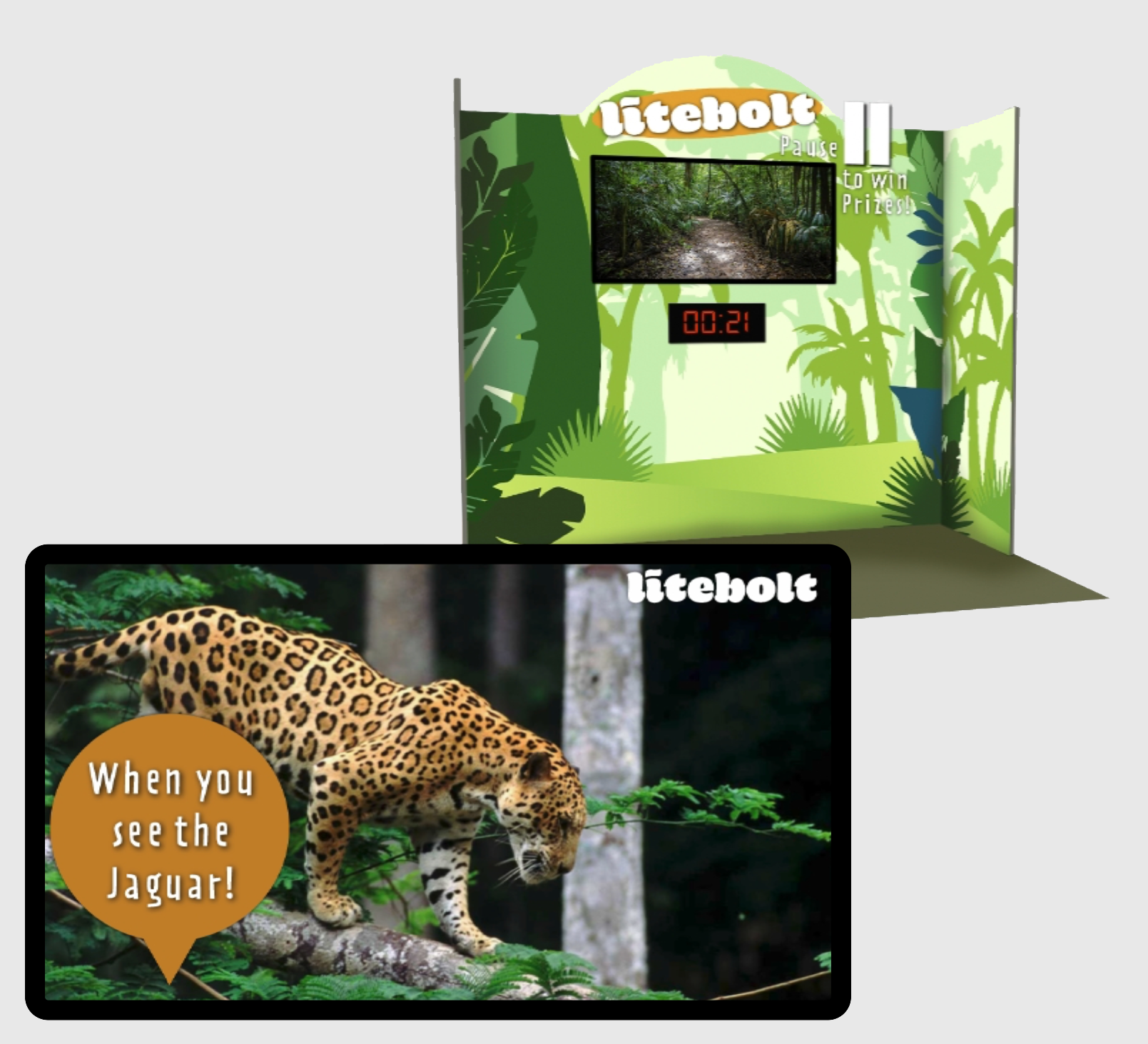 Quiz Time:

Test your customers on their trivia to win.
Stoke curiosity and the competitive spirit with our customizable Quiz Game. It's brand activation that incites on-the-spot, time-pressured gameplay. Unleash the irresistible allure of curiosity and quiz your audience into a button-pressing frenzy.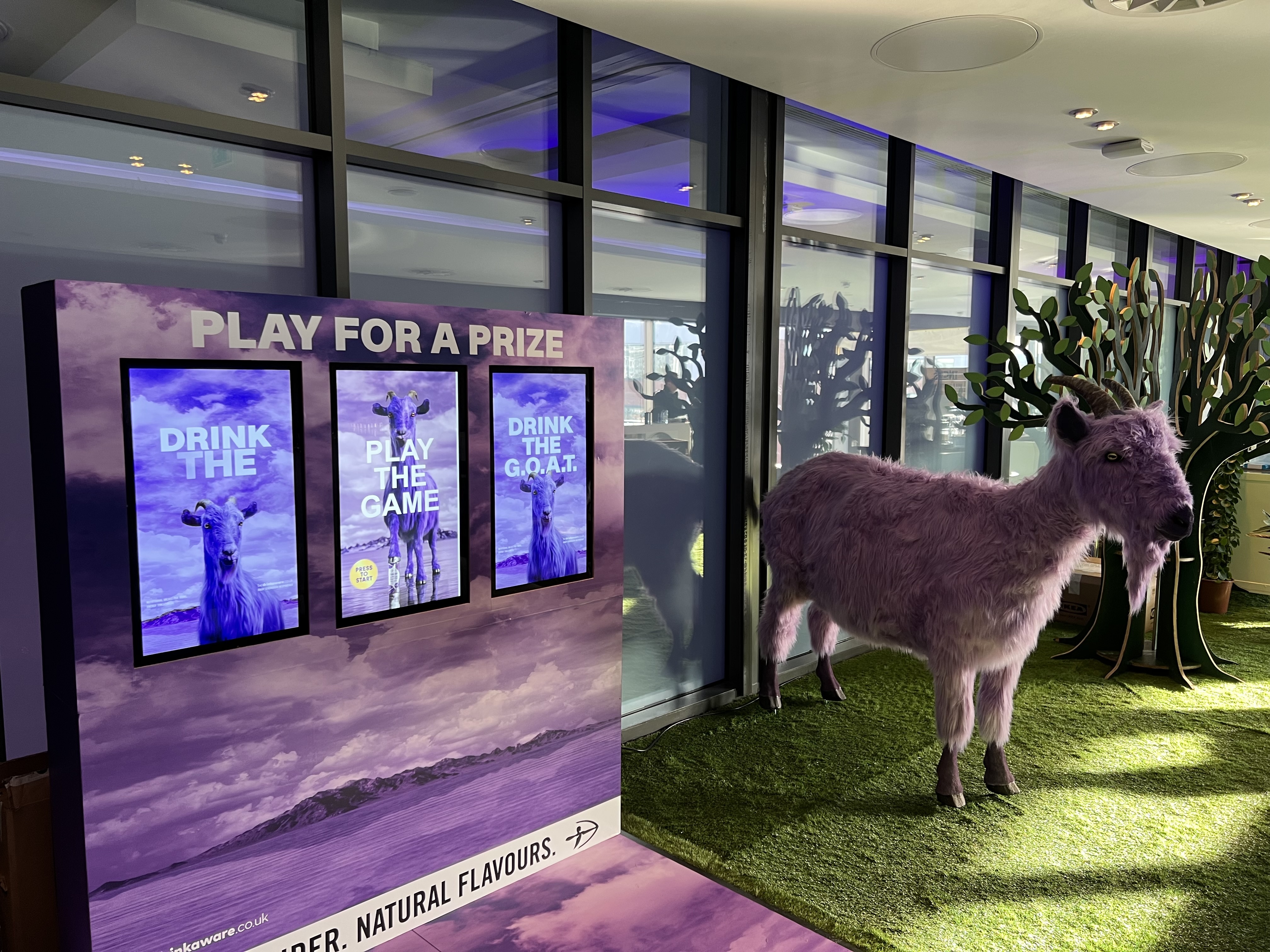 Find the Symbol:

A hidden symbol brand activation with hidden riches.
Engage your audience with a symbol-finding challenge, perfect for experiential activations. Reward their reveals with surprises, creating theatre and engagement. They're driven to uncover a mysterious symbol, and their reward? A fantastic prize or sample when they succeed.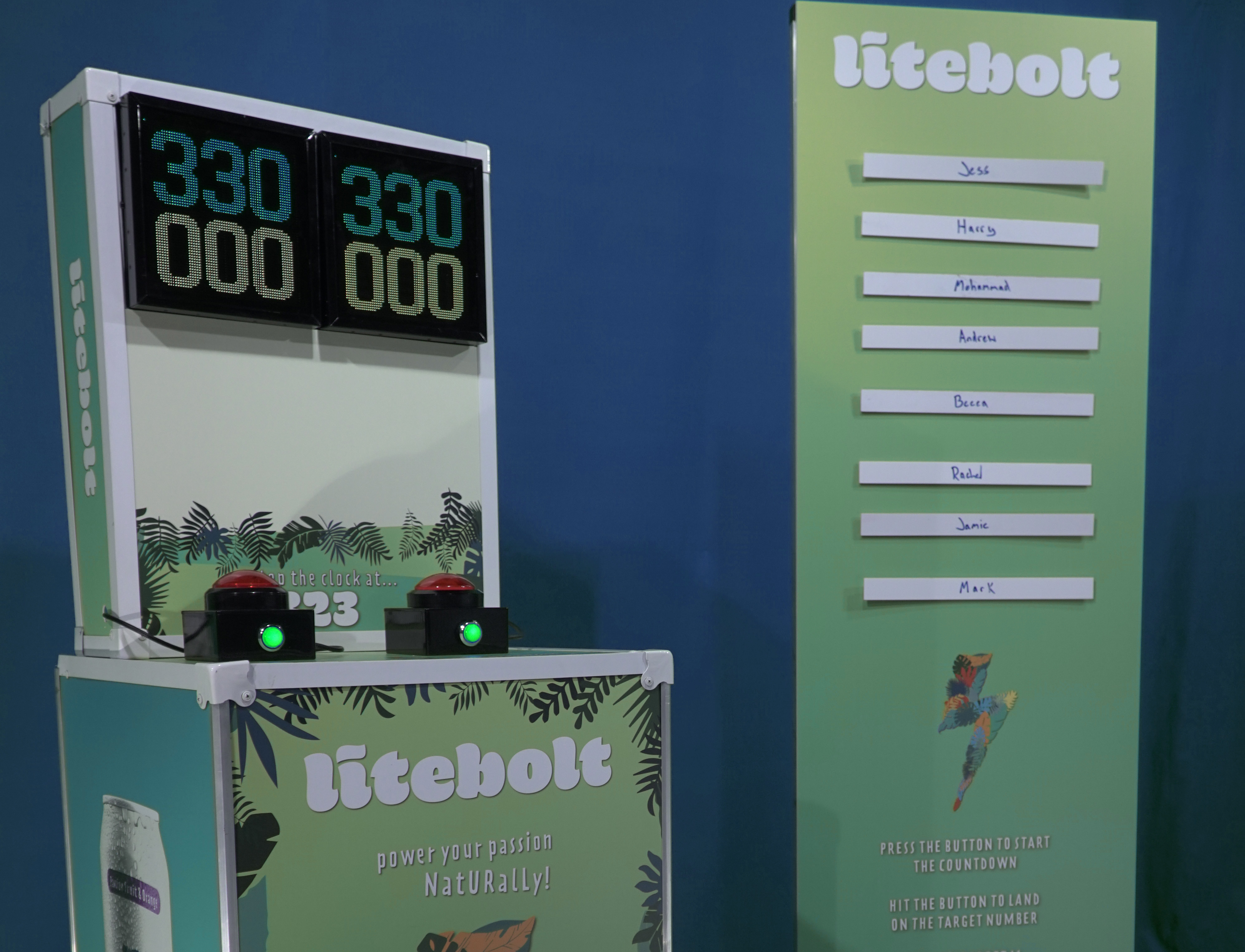 Stop The Clock:

Make your brand number memorable in this activation.
Step right up and pick your lucky number in a game where the numbers do the talking for your campaign. Challenge participants to precisely stop on your chosen digits. Want to stir up some friendly rivalry? Opt for a double dose with two screens, in a thrilling time freeze showdown.
The best way to unleash a secret reward with a surprising (but effective) way to build positive brand equity.
Interactive Holograms:

Tell a brand story with a 3D eyecatcher.
These hypnotic spectacles halt bystanders in their tracks. They entertain crowds during lulls or dwell time, steering entranced gazes towards your brand's magnetic visual charm. Surprise, They even work in daylight! Morph them from modest mirages to 10 foot wonders and add an interactive button for playful content switching.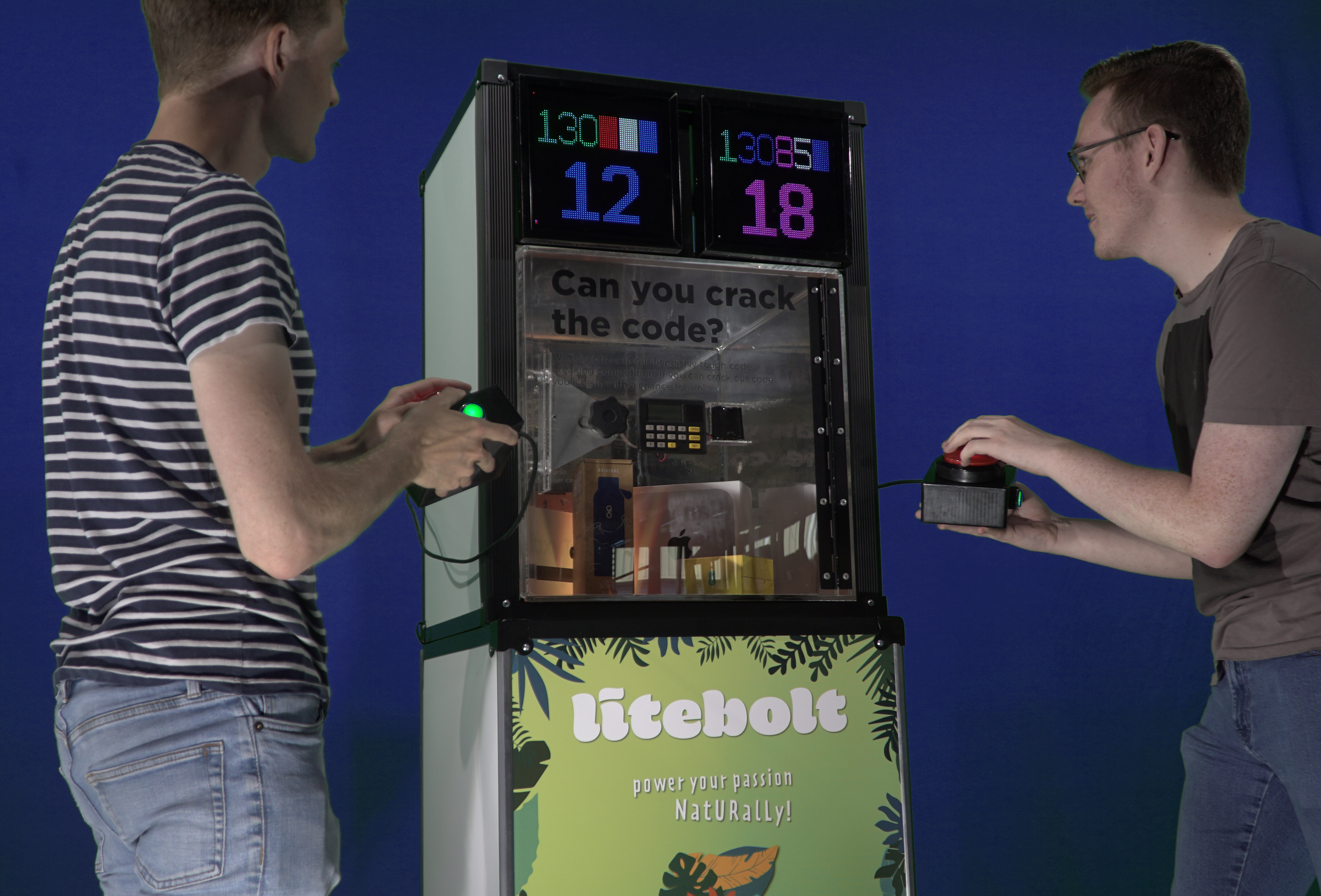 The Clear Vault:

Brand Activation Treasure Hunt.
Hide a tantalising code in your marketing collateral, geotargeting campaign, or in one of our games to give the opportunity to your audience the chance to unlock irresistible riches. This isn't just a footfall magnet - it's a treasure hunt! It ends with a tease of the prizes inside a clear vault which is only a few steps away.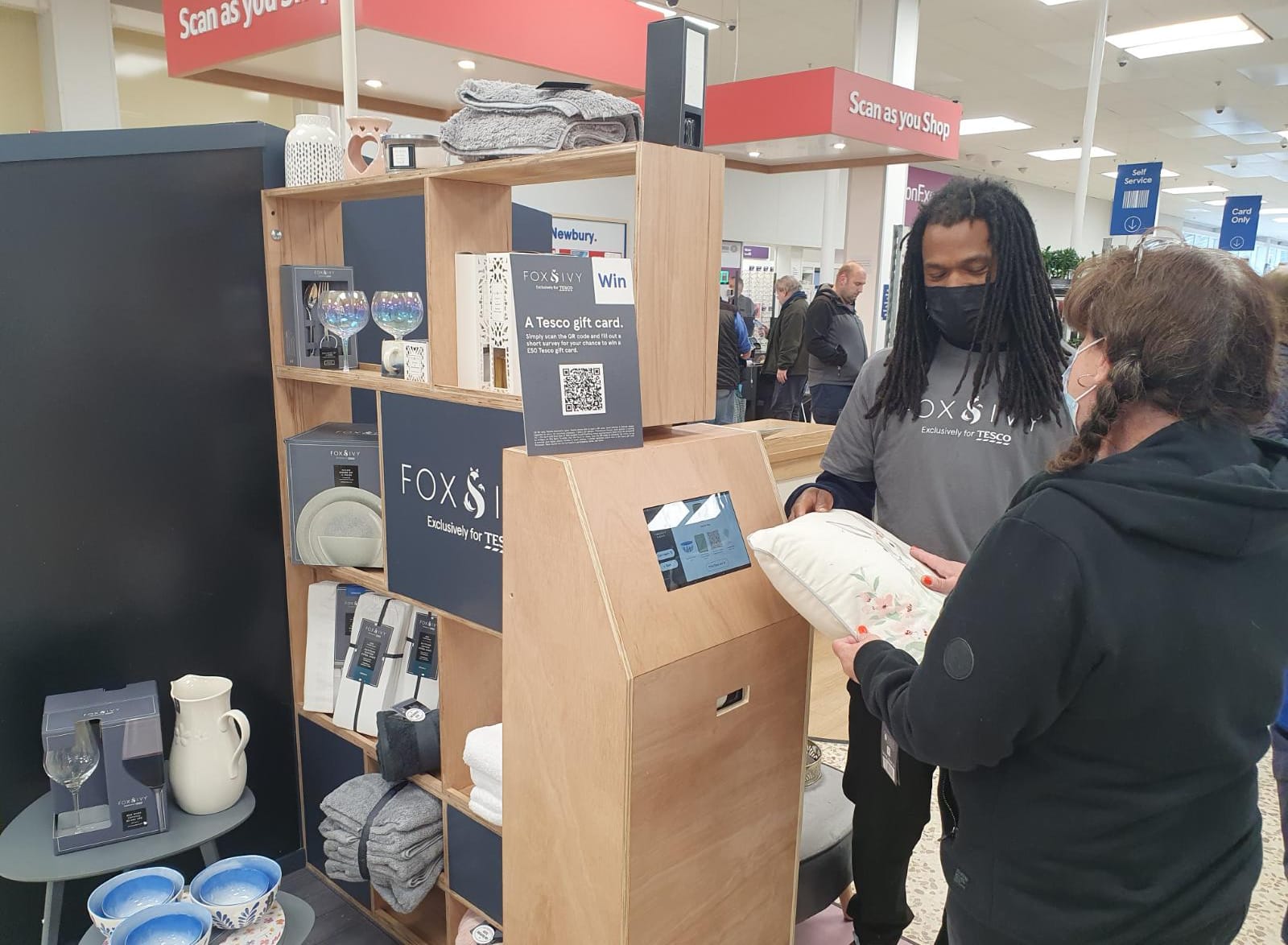 Virtual Shopper:

Make your brand number memorable in this activation.
Do you have a large product range? Simplify customer choices with a tailored decision making tool. With each choice we will narrow the customer down to their perfect purchase from the range. To add a cherry on top you can give a one off promotion voucher which can be printed off there and then.